Transferred Into His Righteousness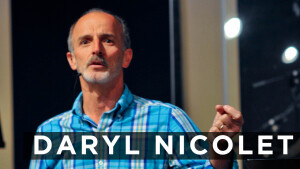 Pastor Daryl speaks on how when we accept salvation onto ourselves, God puts His righteousness in us. If a thought leaves you felling powerless, it did not come from God. The spirit of God is raising up the righteousness of God in us and we get to live on that level. God has transferred out of darkness and into His marvelous light; out of sin and into His righteousness.
Series Information
Sunday Service sermons at Faith Worship Center from 2020.