New Here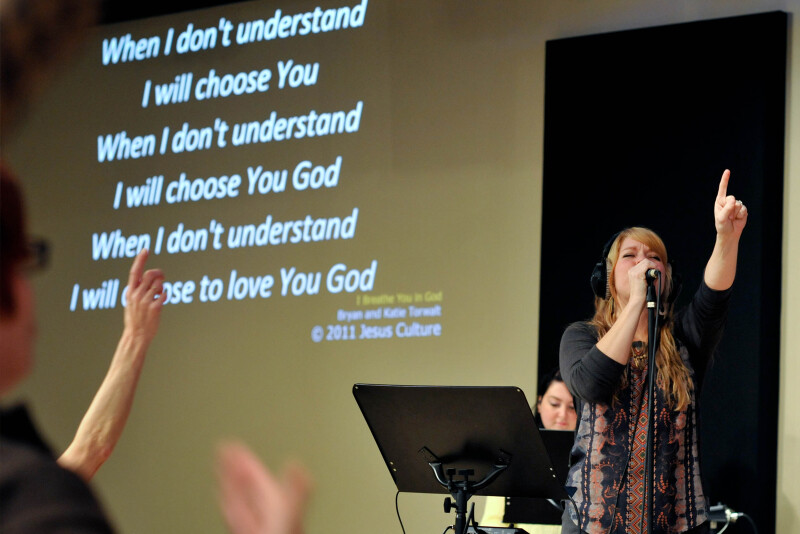 WHAT TO EXPECT
Welcome to Faith Worship Center! We are a joyful body of believers that worships the Lord passionately with faith, hope and love. Our pursuit is His presence, and in this great divine adventure, we have the honor of loving God and loving people. As a church family, we are committed to living as a people who establish the will of God and the power of His Kingdom here on Earth. "As it is in Heaven" is the heart of who we are.
To find out more about FWC, visit the What We Believe page.
SUNDAY MORNINGS AT FWC:
Whether you are a member or a guest, we consider you family! Sundays at Faith Worship Center are when we connect and worship as a community.
PRE-SERVICE PRAYER: Join the prayer team before service as we pray together for God's heart for today's worship and message.
WORSHIP: Worship is our expression of Love. We spend extra time here because we believe it's one of His favorite places to connect!
MESSAGE: Each week the message is designed to transform and empower people to live out the living and active word of God.
PRAYER: Following every service is the opportunity to receive personal ministry with our prayer team.
FELLOWSHIP: After every service enjoy time connecting. Meet others in our common areas. The bookstore and Café are open for 30 minutes after each service.
THINGS TO KNOW:
FWC is located at

2 Lomar Park

in Pepperell, MA –

Get directions here.
Our Sunday Morning Service begins at

10am

and ends around

noon

.
Coffee and refreshments are available for purchase at our Café.
The bookstore is open before and after service.
The Welcome Table in the Café has an assortment of brochures and information.
The Children's Ministry opens after worship and welcomes infants through sixth

graders. Classrooms are located in the back halls behind the sanctuary.
A recording of our Sunday Service can be found on our

Messages Page

If you're interested in becoming a member or learning more about FWC, feel free to let us know

here.
Our full events calendar can be viewed on our Events Calendar Page.

WE WANT TO MEET YOU!
We would love to have the opportunity to connect with you! If you have any questions or prayer requests, email us and we'll be happy to get in touch with you.