The Eternal Value Of The Resurrection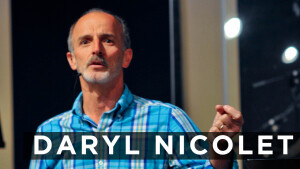 We went with Christ on the cross and died with Him and in Him - our old sinful carnal man has died! And now we are seated in heavenly places with God and Christ is seated in our hearts and in our life. Everywhere we go He comes with us. Certain things in our life have eternal value - and whatever has eternal value never dies and goes away. The resurrection of Christ never goes away, we live the resurrection of Christ. Love is eternal and keeps going. Love believes all people – it believes in the person more than what they might say or act in the moment. It is the mind of Christ to believe in the resurrection.
Series Information
Sunday Service sermons at Faith Worship Center from 2020.