Stand Up And Be Strong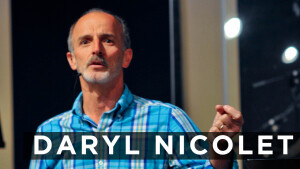 Pastor Daryl speaks on how there things behind the scenes that interfere with national matters. Moses needed the courage to stand and lead and he did and God's people were freed. David stood up against Goliath. When we as believers recognize the authority that has been given to us by Jesus and we stand with authority dressed in the armor of Heaven we are able to witness the falsehoods spoken from the realm of demons and recognize that they don't have the authority to do what they say they can. We are actually seated with God in Heavenly places - it's a statement that gives us the position to walk on the earth and are fully equipped to handle what is happening today. We were not saved only to be rescued but so that we could help bring reconciliation to the world. Illumination is coming to our nation.
Series Information
Sunday Service sermons at Faith Worship Center from 2020.