Finding Treasure And Freeing Hearts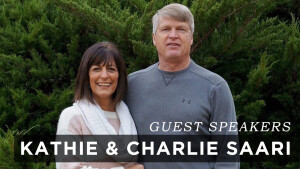 Charlie and Kathie Saari founded Gates Recovery Center Ministries in New Ipswitch, NH. They are Pastors and Recovery Coaches bringing the truth of Jesus and the love of the Father to those struggling with addictions. Gates Recovery Center now has nine Recovery Coaches and offers many valuable resources and recovery supports to help families, and those struggling with addictions through inner healing to heal the soul and reduce and heal trauma.
For more information visit gatesrecoverycenter.org
Series Information
Sunday Service sermons at Faith Worship Center from 2020.