Ephesians Series: Part 8 - Freedom In Christ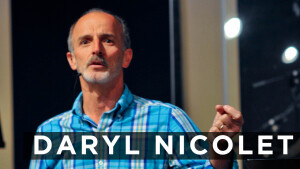 Daryl speaks on how the founding pilgrims were people of faith; and walking by faith is not convenient. Don't envision a future that makes us slaves. Even if things are currently not what you want and you may be tempted to try and move things along yourself, just stand and have faith and believe the best is yet to come. The pilgrims helped prepare for us what we have and get to enjoy today.
Cindy Gale gives a prophetic declaration for the nation and the church.
Simone Battistelli leads the church in a declarative prayer for the USA.
Series Information