A Friendly Reminder of Who We Are As Believers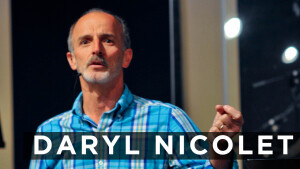 God doesn't stop fathering us. Faith, healing, love, humility, unity, wisdom, obedience are all spiritual blessings. We have come to a spiritual inheritance that is a mount Zion; an inheritance that can not be threatened or taken away. It's faith in Gods faithfulness that enables us to stay faithful! Situations in this world do not change your calling. Our salvation is not temporary. Things all around us can be shaken and torn apart - but the Kingdom of God can not be shaken; it is enduring and lasts. And we are apart of a kingdom that can not be shaken. We've been join together in Union to the righteousness of Christ.
Link to song mentioned: https://youtu.be/0JZlqkAanhA
Series Information
Sunday Service sermons at Faith Worship Center from 2020.