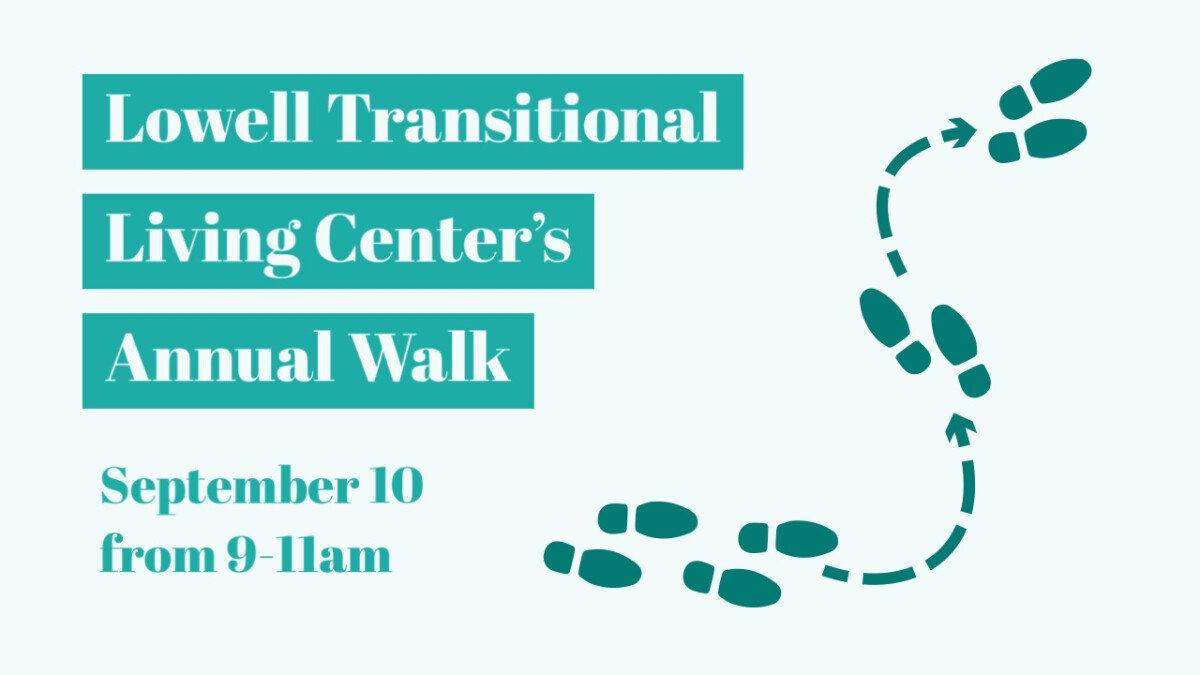 Saturday, September 10, 2022, 9:00 AM - 11:00 AM
Volunteers needed for the Lowell Transitional Living Center's Annual Walk. Join us September 10th from 9-11am. Join volunteers and support walkers on a 3 mile course to raise funds for the general operations of the center. The LTLC goal is to move people from homelessness to housing.
Volunteers are needed to pass out water, direct walkers on path, registration, handing out shirts, helping with the ice cream social after the walk, set up and clean up. Look for a sign up sheet in the Cafe or RSVP on facebook.