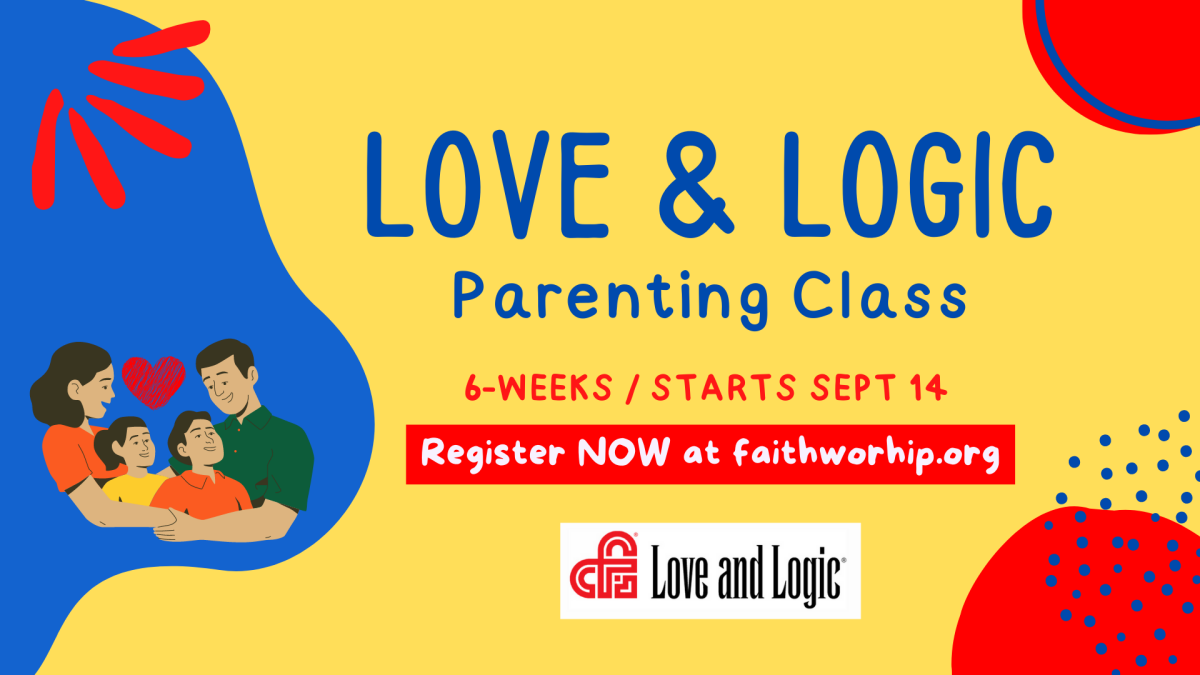 Every Wednesday, from 09/14/2022 to 10/19/2022, 6:00 PM - 8:00 PM
LOVE allows children to grow through their mistakes.
LOGIC allows them to live with the consequences of their choices.
This parenting program is designed to give you practical skills that can be used immediately!
What You Will Learn
Participants will learn how to put an end to arguing, back talk and begging. Love and Logic® teaches how to set limits without waging war while avoiding power struggles along the way. Parents will also learn to teach responsibility without losing their child's love while guiding them to solve their own problems. Love and Logic ® will also give you strategies to teach kids to complete chores without reminders and without pay.
What is Love & Logic all about?
Since 1977, the Love and Logic Institute has been dedicated to making parenting and teaching fun and rewarding, instead of stressful and chaotic. They provide practical tools and techniques that help adults achieve respectful, healthy relationships with their children and help them prepare their kids for the real world. All of their work is based on a psychologically sound parenting and teaching philosophy called Love and Logic®.

For more information about Love and Logic ® visit their website at www.loveandlogic.com
CLASS INFO

Class will meet Wednesday evenings from 6PM-8PM for 6-Weeks starting September 14 to October 19, 2022
The instructor of this class is Barbara Shobe, who has been practicing the concepts and principles taught in Love and Logic for several years within her own family, and has helped many of her friends and community start to implement Love and Logic concepts themselves. If you have any questions about the class please feel free to connect with her on a Sunday or email her at
Registration for the class is $100/per couple* (workbook included and provided!)
*Couples are HIGHLY encouraged to attend together, however, we know this might not be applicable or doable for everyone so individuals are welcomed to attend, but the cost is still $100 as it is the cost per family unit
**If you are in need financial help please contact
Childcare is being offered! For families that would like to utilize childcare onsite it is $30/per child for the full 6-week length of the class, which is just $5.00 per child per week.
*If you have multiple children and/or are in need of any financial help in this area please feel free to contact
Fill out the Registration form below to reserve your spot(s) today!
Registration deadline is September 7th so we have time to order your workbook ;)
Fill out form