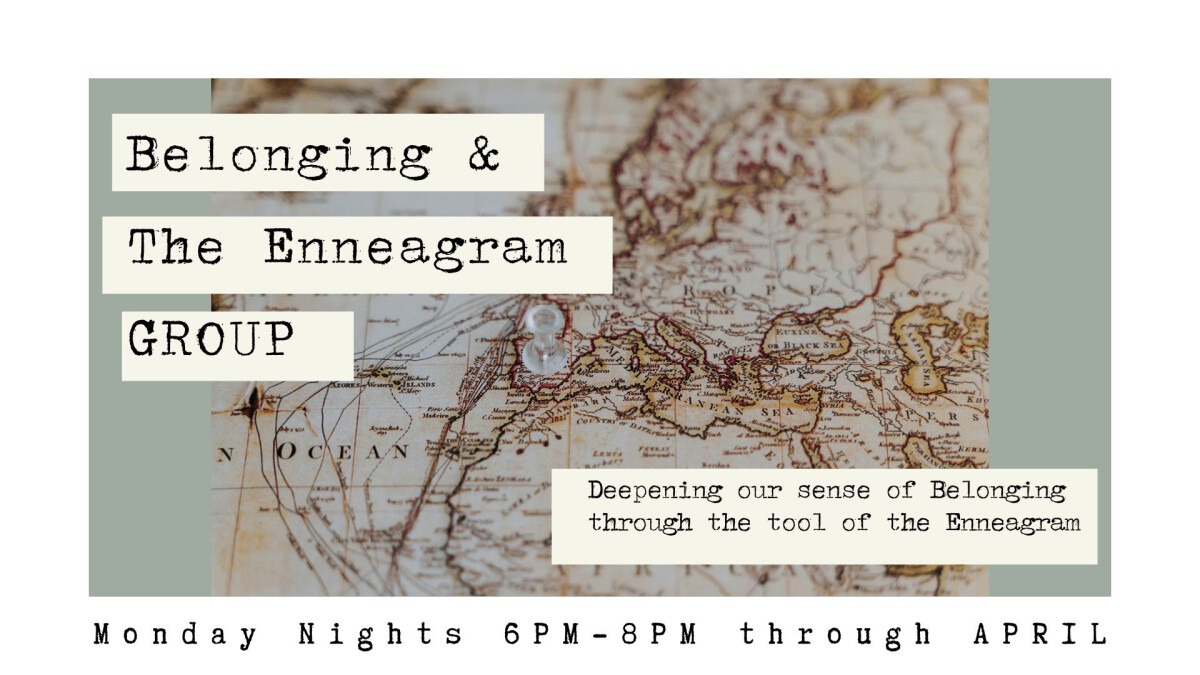 Every Monday, from 04/03/2023 to 04/24/2023, 6:00 PM - 8:00 PM
We were created for connection. But sometimes connecting can be challenging. Whether you want a better connection to a spouse, a child, a parent, a friend or to a group, team or community - there can often be obstacles in the way of us experiencing that deeper connection we desire.
What are those obstacles? Well, that is what this group is here to help find out.
And the Enneagram is a tool that helps identify those obstacles so that deeper and truer connection can happen.
Join Christi Nicolet and Sarina Heroy (both certified Enneagram coaches) on this journey of deepening your connection to God, others and yourself.
In the first part of a series of short-term groups, we will focus on the attribute of belonging to self - better knowing and fully accepting the you that is already fully known and completely accepted by your Creator.
When: Monday nights from 6pm-8pm through April 2023 - 4/3, 4/10, 4/17, 4/24
Cost: FREE [well it will cost your time and soul..just kidding, well kind of]
REGISTRATION REQUIRED*
*We might have to limit the amount of people in this first group so please REGISTER NOW to save your spot if you are interested!
Register here: