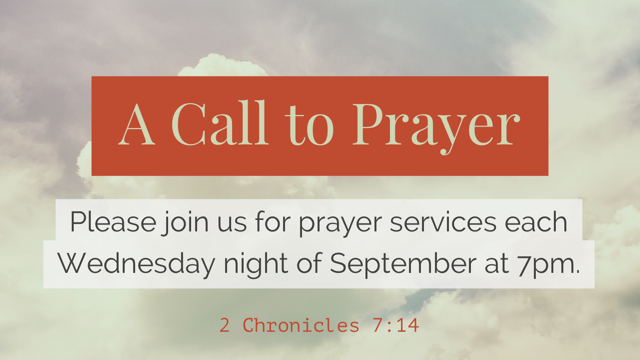 Every Wednesday, from 09/02/2020 to 09/30/2020, 7:00 PM - 8:30 PM
Join us each Wednesday in September at FWC for corporate prayer at 7pm. There is no set end time for this event.
"If My people who are called by My name will humble themselves, and pray and seek My face, and turn from their wicked ways, then I will hear from heaven, and will forgive their sin and heal their land." 2 Chronicles 7:14
This event will not be streamed online at this time.