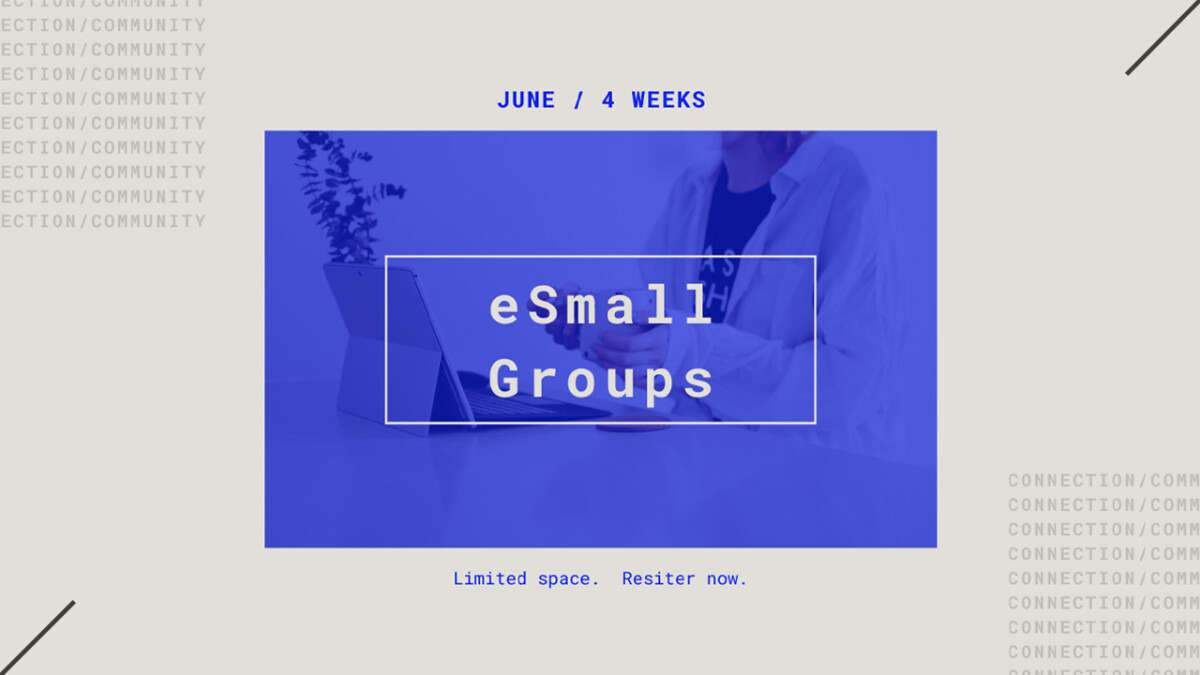 Every Tuesday, Friday from 06/02/2020 to 06/26/2020
During this time of quarantine due to COVID-19 regulations, and not being able to see one another face to face to face, we recognize now more than ever there is a need for connection and community. And we want to combat this separation by better utilize the gift of technology and virtual connection and start eSmall Groups!
The primary focus of these groups is for CONNECTION & COMMUNITY. Therefore there is no added require reading or extensive preparation needed - you just have to commit to "showing up" each week.
Commitment:
Virtually attend the weekly video conference call for an hour.
+BONUS each eSmall Group will have a private Facebook group for additional connection and interaction throughout the week.
Options:
We are offing 3 different time slots each group will "meet":
1. Tuesday Mornings 7AM-8AM with Bob Switzer
2. Tuesday Evenings 7PM-8PM with Jonathan & Cindy Gale
3. Friday Evenings 7PM-8PM with Sarina Heroy
Registration is required as there is a limit to the amount of people in each group.