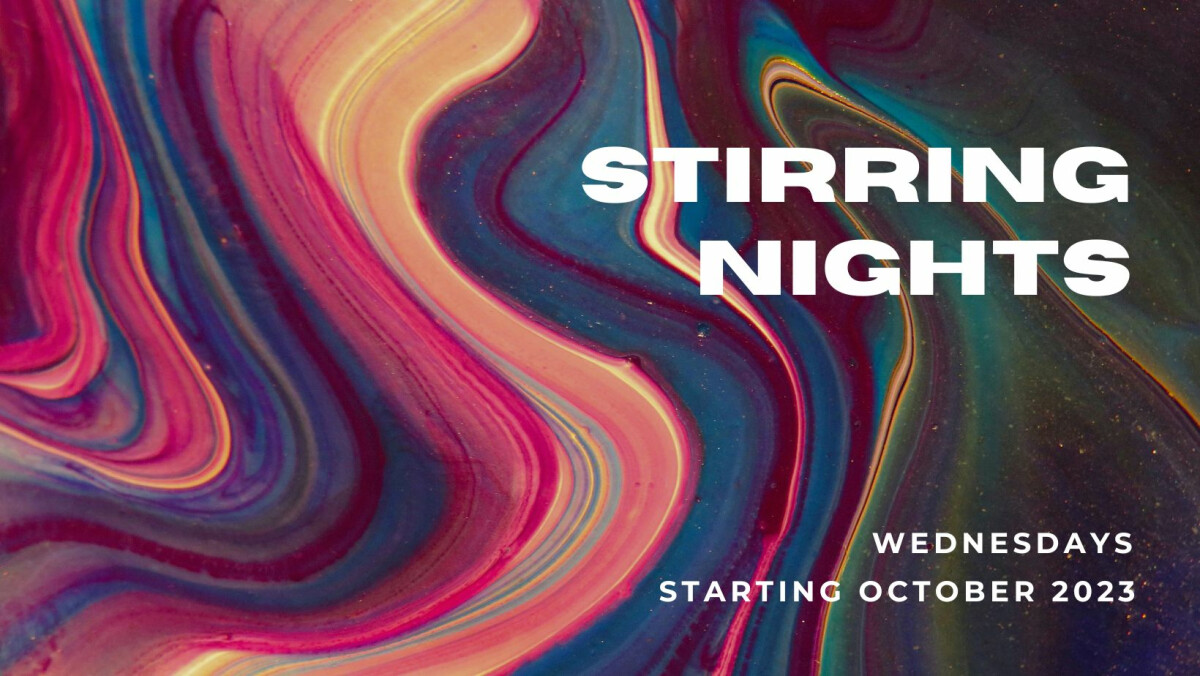 Every Wednesday, 6:30 PM - 8:30 PM
Stirring Nights are for those that want to grow, learn and be in God's presence together more. We will be focused on Kingdom-life training through worship, testimonies, teaching, activating, practicing and community through small group connection.
There is no fee, no homework, and no commitment required - this is an open-door ministry for everyday life training gathering.
Come and get stirred up for the more God has for you!
Childcare can be provided upon request and requires a notice by the Monday of the week by contacting Sarina, you can email her at
ALSO for YOUTH - every last Wednesday of the month Stirring Nights will have an additional gathering for youth (ages 13-18):