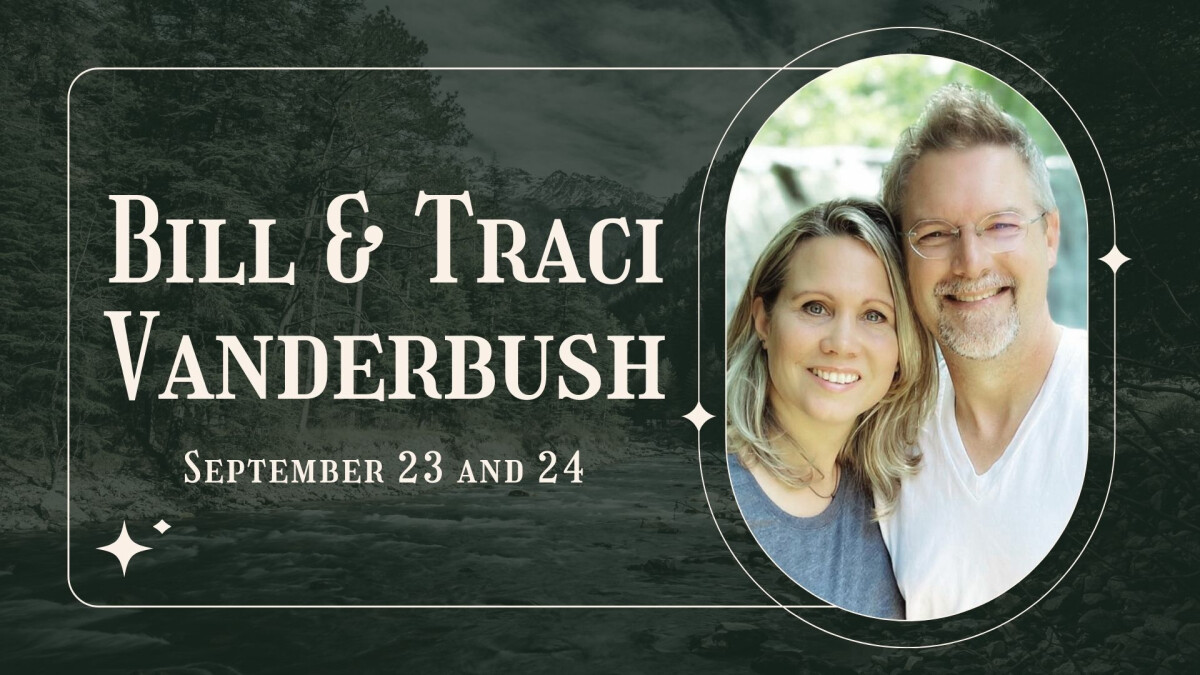 Saturday, September 23, 2023, 10:00 AM - 4:30 PM
Bill and Traci Vanderbush have been in ministry for over 30 years. Bill grew up on the mission field, traveling all over the world and seeing thousands impacted by the Gospel of Jesus Christ. He married his childhood best friend and highschool sweetheart, Traci, in 1991. Bill and his wife, Traci, currently travel, speaking in conferences and churches around the world. Bill's consuming passion is to introduce people to the resurrection power of Jesus Christ, who still saves, delivers, and heals. He enjoys empowering others to invade the impossible. Bill and Traci currently live in Orlando, Florida.
Saturday, September 23
Session 1 - 10AM-12PM
Lunch Break - 12PM-1:30PM
Session 2 - 1:30PM-2:30PM
Break - 2:30PM-3PM
Session 3 - 3PM-4:30PM
Guest Speaking Sunday service.