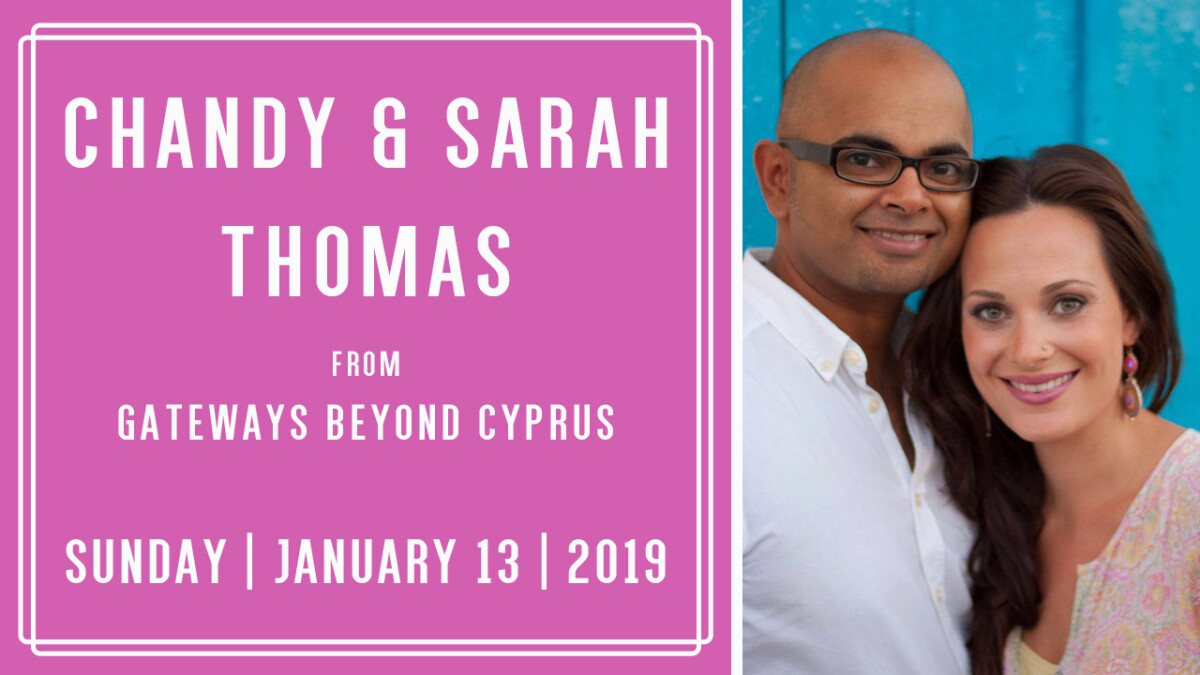 Sunday, January 13, 2019, 10:00 AM - 12:00 PM
Join us Sunday Mornings at 10am for our Sunday Morning Worship Celebration! This morning we have a special guest, Chandy Thomas.
Chandy and Sarah Thomas are the Cyprus base directors of Gateways Beyond, a community that is a hub for missions to Europe, Africa, and the Middle East, as well as providing a place of refuge for the persecuted. Gateways also houses Gateways Training School for young adults, which focuses on worship and intercession, character development, and instilling a love for Israel and the nations.
Plan on arriving a little earlier to enjoy a beverage in our Cafe.