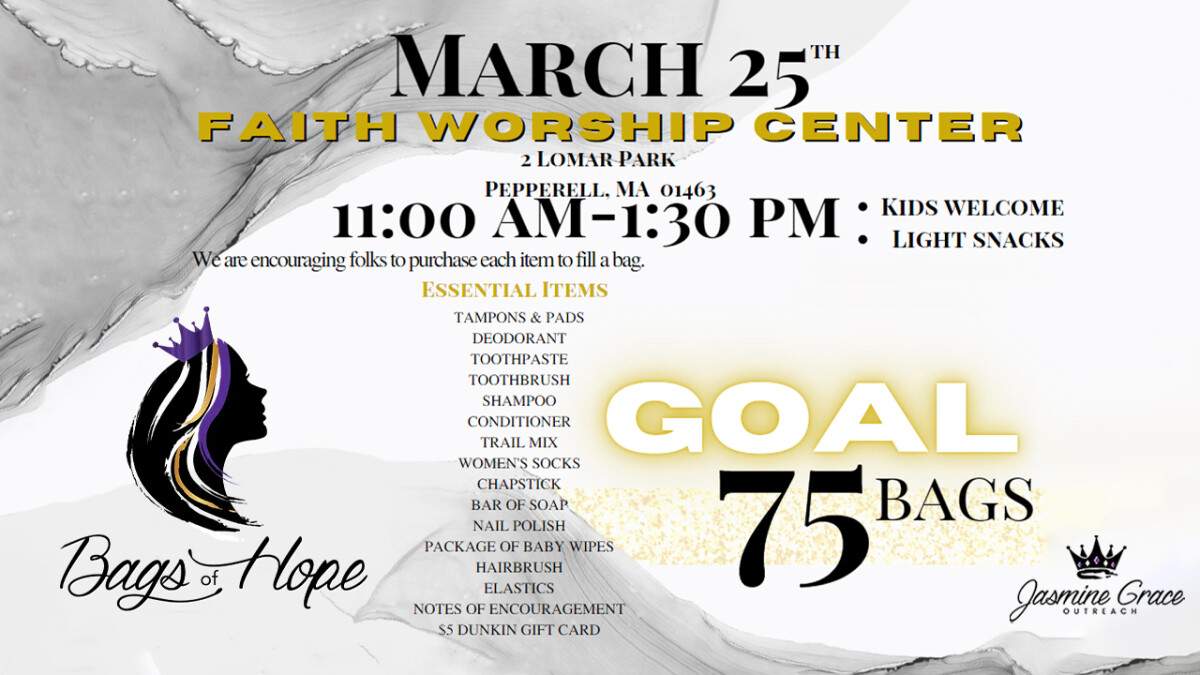 Saturday, March 25, 2023, 11:00 AM - 1:30 PM
Be a part of the Bags Of Hope event with Jasmine Grace Ministries!
On the day of the event not only will be putting the bags of hope together but it will also feature hearing testimonies of restoration and redemption from Jasmine and other women who are survivors of exploitation, live worship, and light refreshments.
In preparation to reach the goal of 75 bags, there will be a bin in our church lobby all through the month of February and March to start collecting items.
Please spread the word as this is a regional event! All are welcome to come and participate!
Jasmine Grace Outreach helps individuals break free from drug addiction, sexual exploitation, and a hopeless way of life. They are a dedicated team of survivors and those in recovery who are available to help guide those who are ready and need our help. They offer addiction support and exit strategies, recovery groups, mentoring and coaching, and many paths to help bring awareness to all.