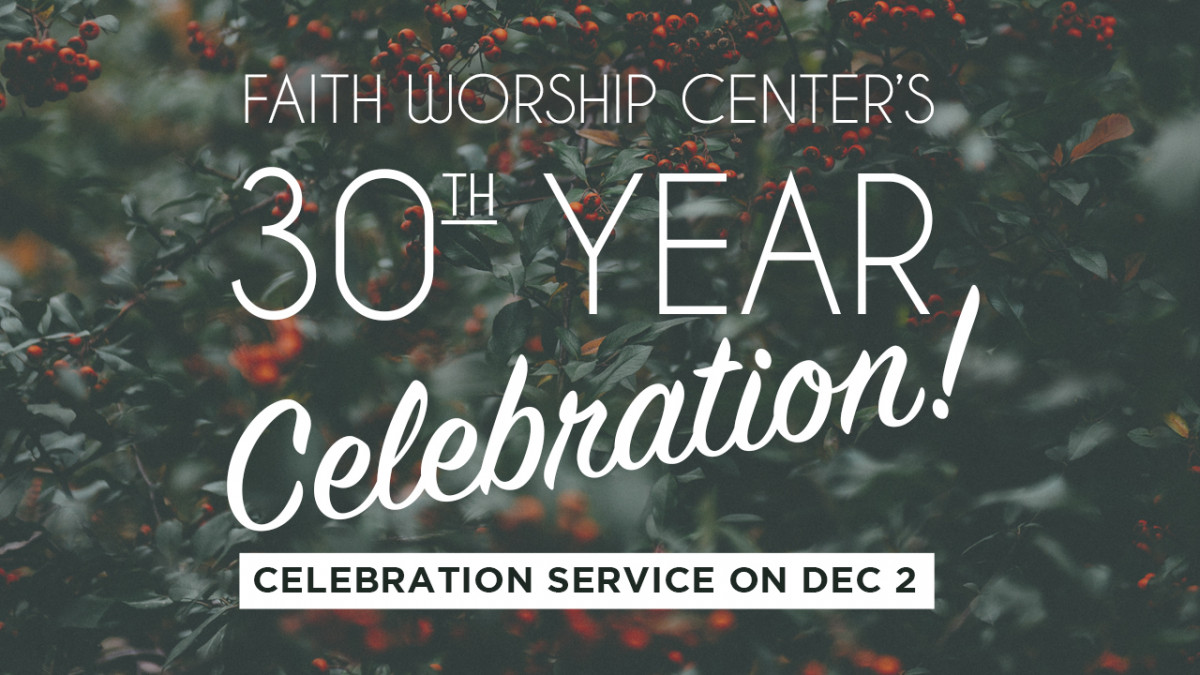 Sunday, December 02, 2018, 10:00 AM - 12:00 PM
Come celebrate FWC turn 30!
Daryl and Lin Nicolet are the founders and Senior Leaders of Faith Worship Center in Pepperell, MA, since 1988. The message they live is of love, hope, and equipping people to worship God in Spirit and in truth. They walk in faith, and teach others to lean upon God's grace in releasing the power of His Kingdom with signs and wonders following, thus multiple healings occur wherever they go. They believe that the purpose of the Gospel, is for the transformation of people, who when transformed, will change the culture in which they live, by being an extension of God's love in the earth. They have lived this way and have seen fruitful results in their congregation.
Cake and fellowship after the service.