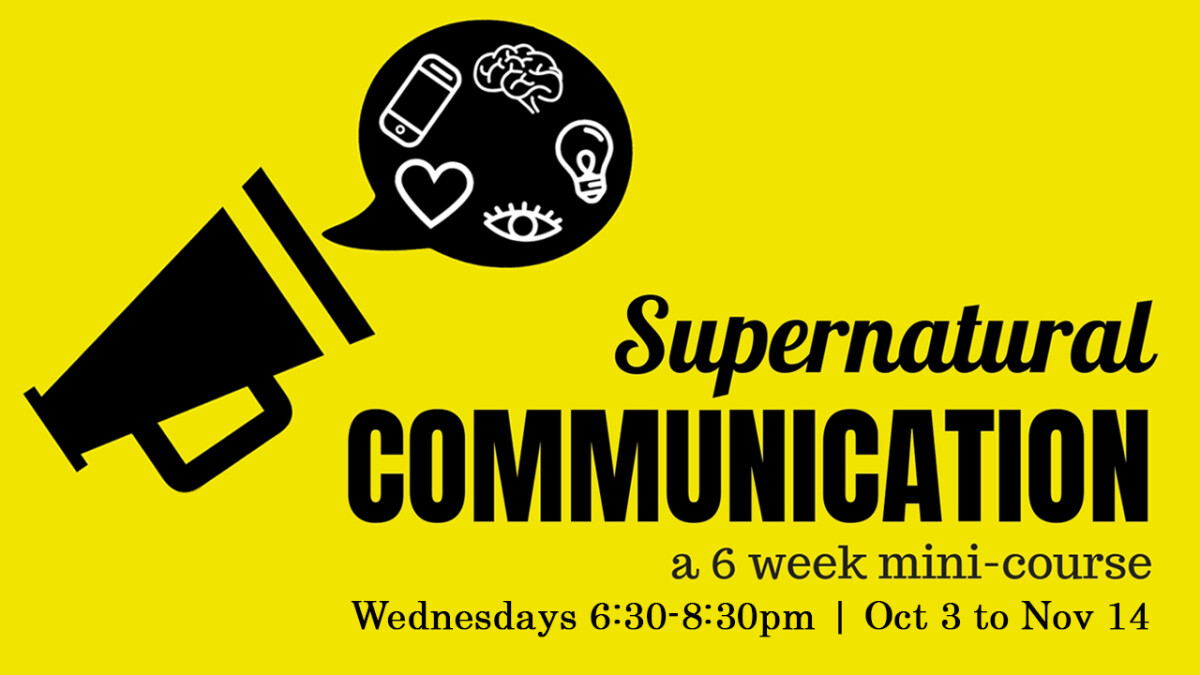 Every Wednesday, from 10/03/2018 to 11/14/2018, 6:30 PM - 8:30 PM
We all want to be understood more and communication the tool to achieving that connection. It is a critical skill in life that, when done well, unlocks the reality of Heaven on earth by bringing true understanding to ourselves, others, the heart of God.
Course Features:
Brave Communication by Dann Farrely
Brave Communication is a teaching that will empower you with a new mindset and practical skills that enhance your everyday in-the-moment connection with friends and strangers and keep you from panicking, avoiding, or attacking in the midst of conflict.
About Dann Farrely:
Dann has been on staff at Bethel Redding since 1992, and is Associate Pastor of Bethel Redding and Dean of Bethel School of Supernatural Ministry (BSSM). Dann's a graduate of Simpson College, and he holds a master's degree in divinity from Fuller Theological Seminary. Dann's uniquely gifted to bring rich insights from the Word of God with wit, humor and great anointing.
Earthly Communication With Heavenly Words by Bob & Lore Switzer
Words only have power if people understand what you're saying. The principles of this teaching will not only help others understand you, but you better understand what it is you are communicating to others.
Ways God Speaks by Shawn Bolz
Taking an except from Shawn Bolz' Prophetic 101 Course, this teaching breaks down the many ways God speaks. It's impossible to deliver the heart and mind of God to yourself and the world around you unless you first learn and apply the ways God speaks.
Each teaching will be followed by a prophetic activation, lead by Sarina Heroy, aimed to get you right into practicing hearing God for yourself and for the world around you.
*We will NOT be having class on Weds, October 31
This course is FREE! Registration will be available at the door.
Any questions please email